Hatopia
a 'Save Mutonia' fundraiser collection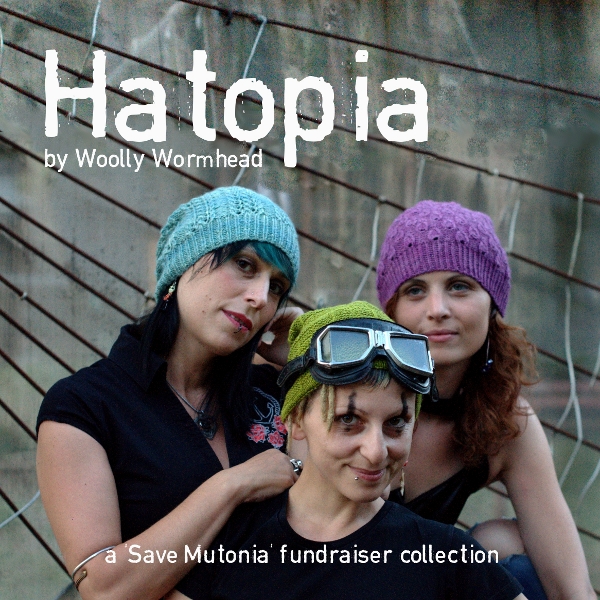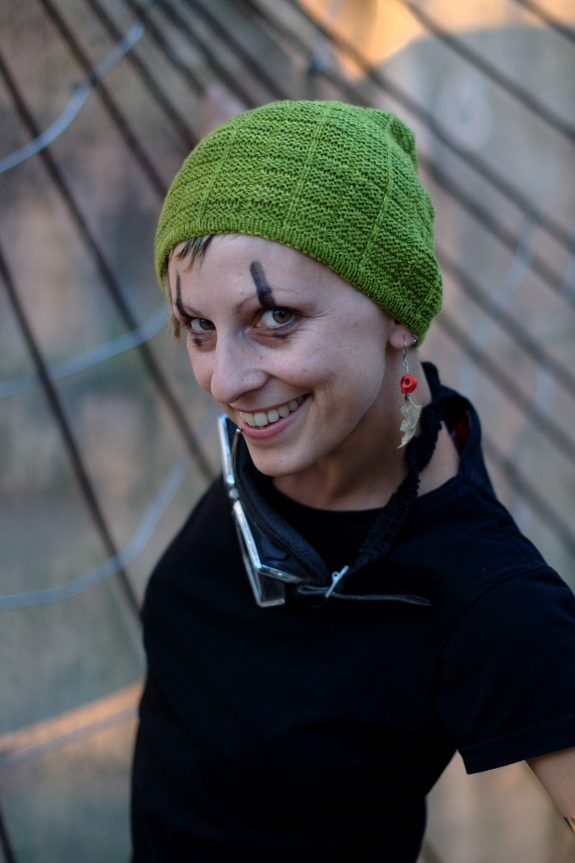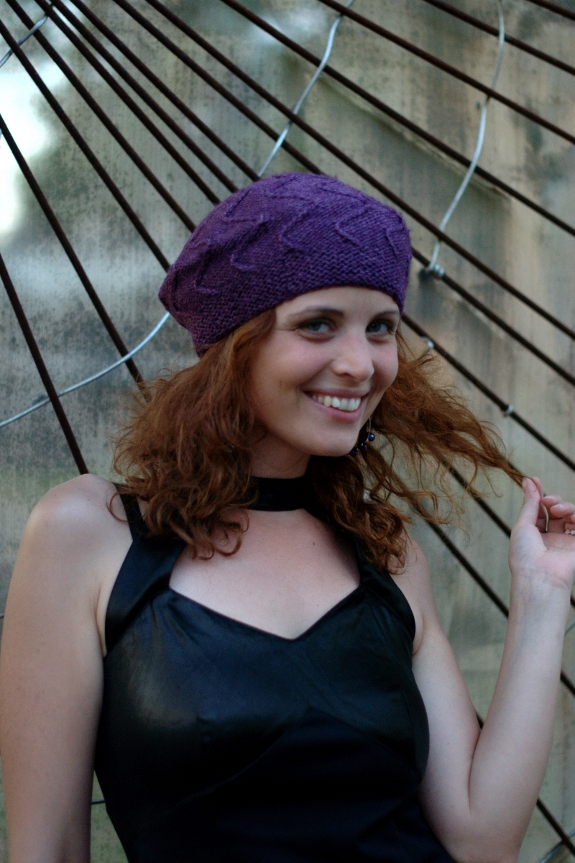 €16
(PDF download)additional taxes may apply
Mutonia, an artists and traveller community in Northern Italy, was under serious threat of eviction, and this collection was put together to fundraise for our legal costs. We won and made legal history, and unfortunately we still face challenges.
Together we raised an amazing £4352 during the main appeal and going forward, for each copy sold of this eBook I will donate £1 to our legal fund.
With this eBook we revisit 10 popular Woolly Wormhead designs, bought together in this special collection. All of the models featured are either residents of, or friends to, Mutonia. The photographs were taken within the 'Time Machine'; a group installation created in the early 90s that is a key feature on site.
Relevant techniques are included, and where appropriate, patterns are provided in charted as well as written format. Schematics are also provided for unusual construction techniques. And like all other Woolly Wormhead Hat patterns, each design includes a range of sizes.
Click on each image in the gallery for full details, more photographs, or the option to purchase a single pattern by itself.
Publication date: August 2013
Technical editors: Heather Murray and Tana Pageler
Copy editor: Liz Marley
PDF: 46 pages, full colour, 150DPI, 3.5MB, product no.: WW223BHatopia
The Mutoid's Statement
The Mutoid Waste Company arrived in Santarcangelo di Romagna, Italy in 1990 to perform in that year's "Festival Dei Teatri", a renowned annual festival held in the town. From that time on Santarcangelo became a base for the group and it became their home. Their art, their way of life and they themselves became an accepted part of life in Santarcangelo. Over the last 23 years they have increasingly collaborated on projects with local institutions such as schools, and their ties with the local community have strengthened. In recent years some of the Mutoids have chosen the Yard as a safe place to raise their own children.
The Yard is unique: a place that follows the rules whilst living completely outside them, a place that advocates an alternative outlook on life, a place that allows people to discover new things - and it's wonderful that such a place is considered a true part of Santarcangelo and that the locals readily accept the Yard as part of their community.
Despite these many years of mutually respectful cohabitation there is one voice that has continually spoken against the Mutoids presence; a single objector who now seriously threatens this culturally important phenomenon.
Mutonia is not a campsite (even though its inhabitants live in caravans, buses, trucks and temporary constructions that look more like works of art than houses); it's not a standard travellers site (although many of its inhabitants have a semi-nomadic lifestyle); and the group have never illegally occupied the land.
In recent years Santarcangelo's local council has been searching for a solution to the situation, seeking help from other government bodies, with the ultimate aim of declaring the Mutoid Yard as a Site of Cultural Interest.
Unfortunately the Yard currently finds itself under a very real and serious threat of eviction - a reality which would not only destroy this unique community but also disperse its inhabitants and their artwork.